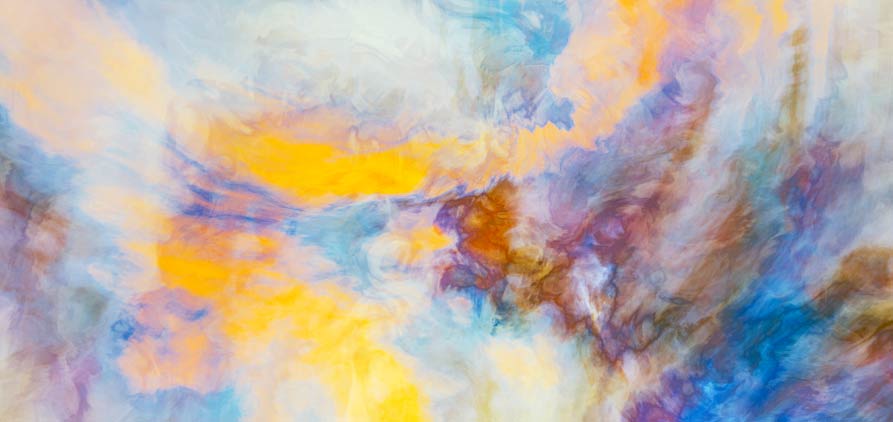 Psychotherapy Today
Online & Onsite
Course length: 1 year
Psychotherapy Today is the theory module from our Foundation Course. The Foundation Course is comprised of two modules:
1. Psychotherapy Today (Theory)
2. Clinical Module (Practice)
You can study Psychotherapy Today as a standalone introductory theory course. However, to be accepted onto one of our qualifying trainings, you also need to study the Clinical Module from our Foundation Course.
Applications are open for 2024 entry.
Who is it for
Course content
Course structure
Entry requirements
FAQ
Course fees
Training Pathways
Resources
Access information
How to apply
While the course might be of particular interest to those who are looking to take their first step into professional training at the bpf, the course is open to all sections of society and encourages applications from a diverse range of people. You may already be working in the caring professions (such as a GP, Social Worker or Nursery Nurse) or you might come from a completely different background.
Life experience is strongly valued. Just bring your curiosity, openness and interest in exploring new ways of looking at the self and the world.
The syllabus has been designed to facilitate reflection on the ways in which psychoanalytic and Jungian thinking can be applied to both one's personal experience as well as political and social issues. You will examine questions ranging from 'What is a mind?' and 'How do we become who we are?' to thinking about issues like group dynamics, racism and homophobia.
Syllabus
The 2023/2024 syllabus is briefly outlined below. This may be subject to changes.
Term one
Term two
Term three
Day One
Introduction
What is a mind?
A Historical and Philosophical overview of Freud and Jung
The Unconscious at Play – Art, dreams, myths and representations of the 'unseen'

Day Two
Mapping the landscape
Developing Jungian and Psychoanalytic models of the mind

Day Three
Ideas in practice
Applied work
What is it really like being a psychotherapist?
Day Four
Trauma and Neuroscience
How trauma impacts our ways of being in the world
Day Five
Body in mind, mind in body?

Day Six
Diving deeper: Elaborating Jungian and Psychoanalytic thought

Day Seven
Defences: What they are and why we need them
Day Eight
Group dynamics
How do we affect each other?
How we 'other' other people

Day Nine
Sex and sexuality
Fetish and fantasy

Day Ten
Narcissistic and borderline states of mind in the consulting room and beyond
The main course components include seminars, discussion groups and mentoring.
Seminars
On each Saturday study day, two seminars are delivered on a specific theme; one seminar offers a psychoanalytic perspective, the other a Jungian perspective. In the initial seminars, you will be introduced to a range of theories and models of mind, starting with Freud and Jung all the way through to the present day. The rest of the seminars will take a more applied approach, exploring how 'Psychotherapy' can be thought about and practiced 'Today'.
Facilitated discussion groups
After the two seminars have been delivered, there is facilitated group discussion, which will give you the opportunity to reflect on any thoughts and feelings that have arisen from the seminars. You may discuss connections between your own personal experiences and the material covered in the seminars if you wish. These small groups provide a space for you to reflect on and digest some the ideas covered in the seminars
Tutor
In addition to the Saturday study days, you will be allocated a tutor, who is a bpf member. Tutorsare welcoming, impartial and supportive. They are informed about different ways of training at the bpf. Via phone, Skype or in person, the mentor can play a key role in supporting you during the year of the course. The mentor's main tasks are to:
Support you in your studies;
Address any concerns or issues you may have;
Discuss any planned progression to further training and opportunities you are interested in exploring.
Many students who have chosen to take up the offer of a tutor have reported finding the experience highly valuable and enjoyable.
Other course components
You will be provided with suggested reading and watching lists and can immerse yourself as deeply as you wish. There is also an optional reflective essay at the end of the course if you wish to consolidate your learning.

Dates
Course starts in October 2024. Exact dates for 24/25 TBC
Study day format
Each Saturday study day is typically structured as follows:
10.15 – 10.30: Linking in and registration
10.30 – 12.00: First Seminar. 1-hour presentation followed by 30 minutes Q&A session between students and seminar leader.
12.00 – 13.00: Lunch
13.00 – 14.30: Second Seminar. 1-hour presentation followed by 30 minutes Q&A session between students and seminar leader.
14.30 – 14.45: Coffee Break
14.45 – 16.15: Facilitated Discussion Group
16.15 – 16.30: Linking Out – a chance to debrief at the end of the day
Dates for PT 2023/2024: October intake
October 21, 2023
November 18, 2023
December 09, 2023
January 27, 2024
February 24, 2024
March 23, 2024
April 27, 2024
May 25, 2024
June 22, 2024
July 13, 2024
Although not a requirement we highly recommend that students are in therapy to help support you on the course. Learning of this nature can stir up unexpected feelings and it is really helpful to have a place to work these through. If you would like more information on accessing therapy with a bpf member please follow this link: http://www.britishpsychotherapyfoundation.org.uk/therapy
Who is teaching?
All seminar leaders, discussion facilitators and mentors are bpf psychoanalytic psychotherapists, Jungian analysts, child and adolescent psychotherapists or psychoanalysts working in private practice, the voluntary sector and the NHS. All course members are skilled and experienced in managing and facilitating thinking and feelings in a group and individual context.
What is it like on this course?
Have you been wondering what kind of experience and value the course brings? Find out from one of the reflective papers written by a former student at the end of the course, focusing particularly on the Jungian aspects of the course in this blog post.
Can I drop into seminars?
The course is not designed to allow for a drop-in format. It is important that the group learns as a whole and we offer an inclusive learning environment. This is underpinned by a sense of continuity throughout the year. To be awarded a certificate for the course you will be expected to achieve an attendance rate of 80% and that means attending the day in its entirety.
What other learning opportunities are out there?
The bpf offers infant observation groups, work discussion groups, reading groups and advice on personal training analysis if you wish to develop your learning further. These may be taken in conjunction with the Psychotherapy Today course, particularly if you are looking to apply for training. On the course, you will be assigned a personal mentor, who will be able to advise you on pathways to training.
2024/25 Price
£1605
Student membership
Whilst studying, students must hold a bpf student membership, which costs £101.65 per year (the course takes one year to complete). This will entitle you to access the bpf library and journals, member events and other networking opportunities.
Fees are payable on the offer of a place on the course (you will be invited to register and pay via debit card through a secured payment page).
Please note that the bpf will not be held responsible for travel/hotel expenses made or incurred in the unlikely event of this course either being cancelled or postponed. See our cancellation and refund policies for more information.

The building has limited access – please call us on 020 8452 9823 to discuss your needs.
To apply for this course, please download and complete the application form supplied and email it to Sandra Pereira at [email protected]
Alternatively, please print it and return it to Sandra Pereira at 37 Mapesbury Road | London | NW2 4HJ.
The bpf is committed to diversity and inclusivity in all the work we deliver. We are fully dedicated to promoting, maintaining and supporting equality of opportunity in all aspects of our organisation and, as such, the bpf welcomes applications from all sections of society.
It has been wonderful to have studied at the bpf, it has changed so many perspectives in my life and I truly cherish this rich experience."

Catia, bpf Student
Simply, it exceeded all my expectations, and sufficiently impressed and enthused me to consider a future career in psychotherapy. On a personal level it has changed me; something that has been accelerated by beginning my own personal analysis. I find myself thinking about non-verbal communications much more as a consequence of having attended the course."

bpf Student
The 'course has allowed to dip my toe into the analytic world and provided a broad overview of the analytic landscape. It has enhanced my understanding of psychoanalytic ideas and I've particularly benefited from speaking to experienced clinicians. The discussion groups in particular have been useful to clarify my own ideas and get a different perspective from others. Overall, it has helped me to determine if I would like to pursue work in this field."

bpf Student